Donate a car to help build homes
Donate your car to Cars for Homes, Habitat for Humanity's car donation program. The proceeds come back to support our work here locally in Ingham and Eaton Counties, MI.
Donating to Habitat for Humanity is quick and easy.  We accept all kinds of vehicles – cars, trucks, RV's, vans, SUV's, boats and motorcycles whether they are running or not.  Towing is free! 
Best of all, your vehicle donation may be a tax deduction. 
Why should I donate my car to Habitat for Humanity?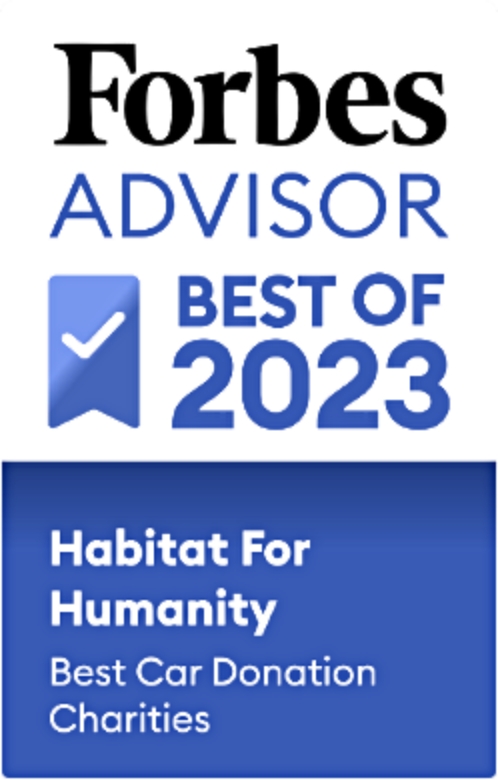 How do I donate my car in Oregon?
You can donate your vehicle in 3 easy steps:
Start your donation online by navigating to our donation wizard, or call our hotline: 1-877-277-4344
Our team will ask you to provide such as vehicle make, model, vehicle identification number (VIN) and current mileage.
If your vehicle is accepted, you can schedule your car to be picked up.
What type of vehicle can I donate in Oregon?
Motorcycle
Construction or farm equipment
Any other vehicle ― running or not!
Can I donate a vehicle that does not run?
Absolutely! Your vehicle does not need to be running in order to donate it. But, it does need to have all tires inflated.
How much of a tax write-off do I get for donating my car?
When your vehicle is sold, that will determine the value. If your vehicle sells for more than $500, you may be eligible to deduct the full selling price. If your vehicle sells for $500 or less, you can deduct the "fair market value" of your vehicle, up to $500. We recommend that you talk to your tax advisor to determine your personal tax deduction situation.
Donate A Car