2019 Global Impact Report
Lives Forever Changed.
U.S. Habitat organizations tithed more than $14,560,000 in fiscal year 2019, which translates to 3,235 additional families living in safe and decent housing. This support is well beyond the $14 million tithed in fiscal year 2018. In addition, U.S. Habitat organizations provided increased support for Habitat's priority countries and priority funds.
Our Global Impact.
Tillamook County Habitat for Humanity (TCHFH) helped changed the lives of 5 families in 2019 through our Global Building Program. Every year 10% of all unrestricted funds are used to build homes internationally where as 90% of funds raised stay in the local community. The tithe is designated to a Global Mission Fund through Habitat International where 100% of the money is sent to help build homes for families living in priority countries such as: Kenya, Uganda, Zambia, Nepal, Haiti, Ethiopia, & Bangladesh.
Since 1998 TCHFH has helped house 27 families through our global mission. This is a total of over $100,000 in giving over the past 21 years! A housing solution costs on average $4,500 internationally so the tithe money is able to stretch to make the most impact.
See a breakdown of TCHFH's tithe history HERE!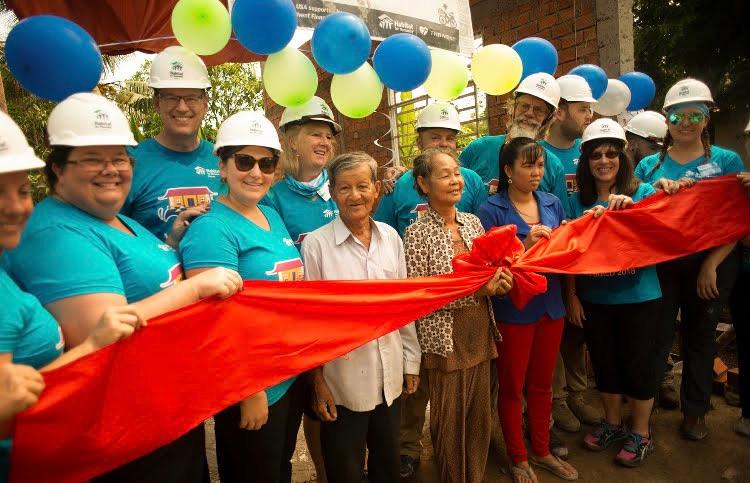 In addition to being a financial supporter of the most vulnerable countries, Executive Director Cami Aufdermauer and Board of Directors President Debbie Carr traveled to Vietnam in 2019 and helped build alongside an incredible family of six. With their makeshift home falling down around them and the flood waters rising, this family was in fear for their lives. This was when Habitat volunteers from all over the world stepped in to lend a helping hand making a reality of a brighter future for generations to come.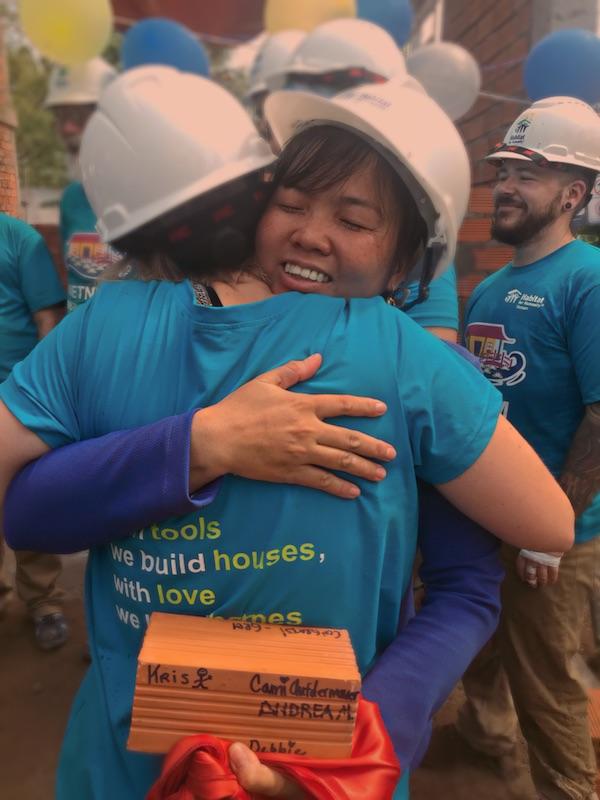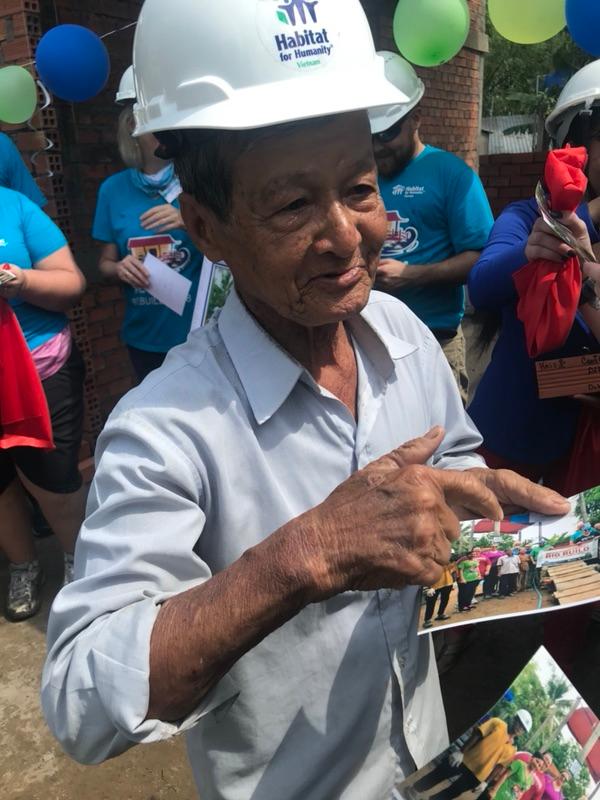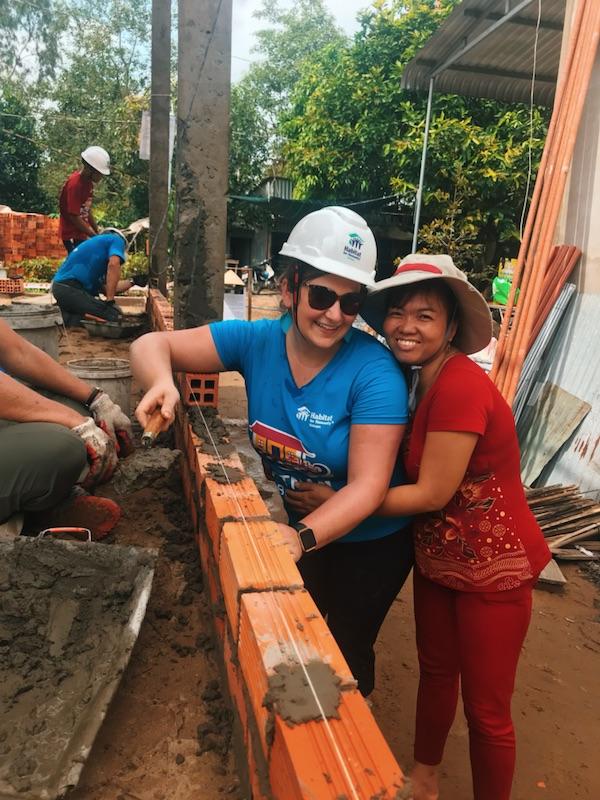 Every Child Deserves a Decent Place to Live.
The joy on a child's face when they know they will now have a safe place to live…..Priceless!
Home is Key.
This nearly completed home in Vietnam will house a family of six (three generations).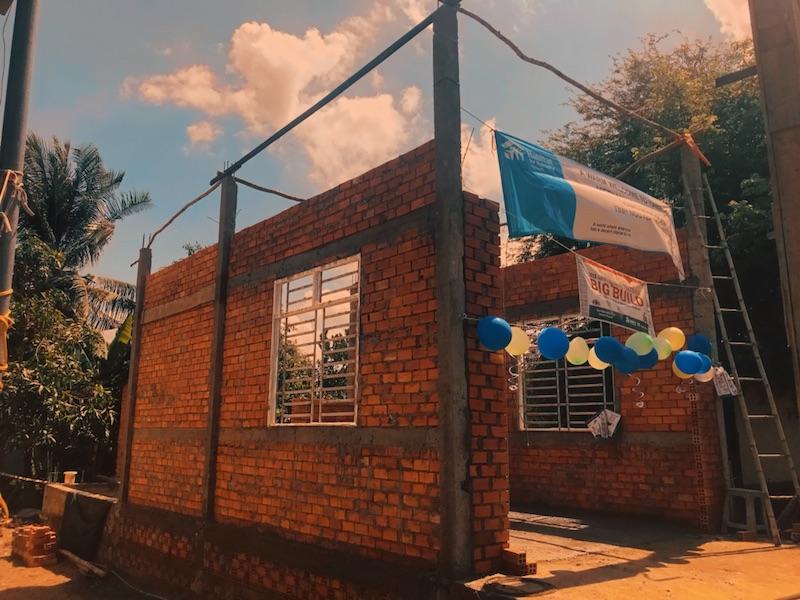 Our affiliate believes that you cannot out-give God. This is the one place in the Bible where the Lord says we can test Him. The opportunity to tithe is a blessing. We have seen him 'pour out the storehouses of heaven' onto our small, rural affiliate in Oregon. The tithe check is the first check that we send each month because of our belief that God and our global ministry deserve the first fruits, not our leftovers.
We tithe specifically to the Global Mission Fund because we trust Habitat International and its leadership to use the funds where most needed. Through our commitment to tithing, we have been blessed with increased ReStore sales and increased giving from individual donors. Our story as a housing ministry has also become more powerful.
In 2019 we celebrate serving 28 families locally through our Home Ownership Program and a total of 27 families globally. At every board meeting, we discuss our tithe and reevaluate our impact. Moreover, our board, which has become so passionate about giving, has implemented 1% local tithe to support families in Tillamook County with needs that we may not otherwise be able to meet.
It's not a matter of 'have to.' It's a matter of 'get to.' We get to give back, and that's exciting!
Cami Aufdermauer
Executive Director
Tillamook County Habitat for Humanity