Our mission: To provide in home safety modification that supports Seniors, People Experiencing Disabilities and Veterans to age in place.
Our Vision:  Helping people be independent, safe and healthy.
Thank you for your interest in Tillamook County Habitat for Humanity's Ramps & Rails program. Tillamook Habitat's work through the Ramps & Rails Program will include handicap accessibility modifications (wheelchair ramps, grab-bars, and handrails) and minor home repairs when needed for in-home safety. Ramps & Rails is NOT an emergency repair program; there will be a waiting period for repair work to be done.
Eligibility Criteria for the Ramps & Rails program are as follows:
You must own the home where the repairs are to be made.
You must occupy the home as your primary residence.
You (or a member of your household) must have a need that makes the requested repairs necessary.
Your household income must fall below 80% of the A.M.F.I. (Area Median Family Income). See below charts.
Those receiving Ramps & Rails services must be present during the duration of the repair work. Any able-bodied household members must help during the project (where applicable). Other friends and family (not in the household) are also encouraged to participate.
Applicant must demonstrate willingness and ability to pay for project cost based on a sliding scale.
Important to understand:
Homeowners will have to pay for Ramps & Rails services based on a sliding scale based on household income (see chart below)
Cost for project will include materials and labor and shall not exceed $7,000.00 for non-veterans or $15,000 for veterans.
Upon acceptance into the program, participants must agree to a payment plan, which will begin immediately. Applicant must be current with plan to remain eligible. All pre-payments will be held in escrow until project begins. If applicant withdraws from the program or is disqualified for any reason prior to beginning the project, 100% of escrowed funds will be returned to the applicant.
Applicant will receive a 25% discount on the payment amount required if full payment is received before project begins.
No interest will be charged
Participants will be required to sign a promissory note for balance of payment not paid before project completion
Required Documents
Please turn in the following documentation to Tillamook County Habitat for Humanity in order to move forward in the process:
Proof of Income
Proof of Homeownership (ie: property tax payment)
Proof of occupancy (ie: name on a utility bill)
Copy of your I.D.
Copy of your DD214 (If you are a Veteran- must be honorably discharged)
This information can be mailed to P.O. Box 988 Tillamook, OR or dropped of Monday-Friday 10-4 at the office located at 4192 Hwy. 101 N. Tillamook, OR (across from the Creamery).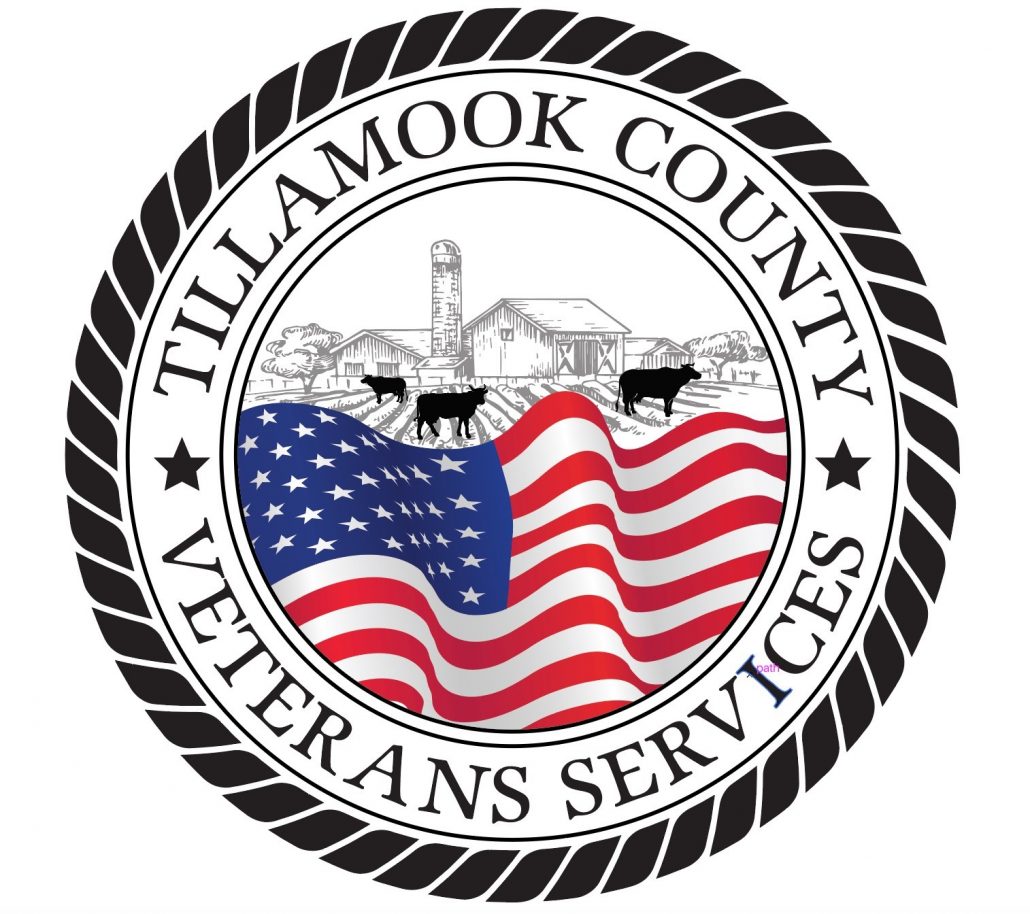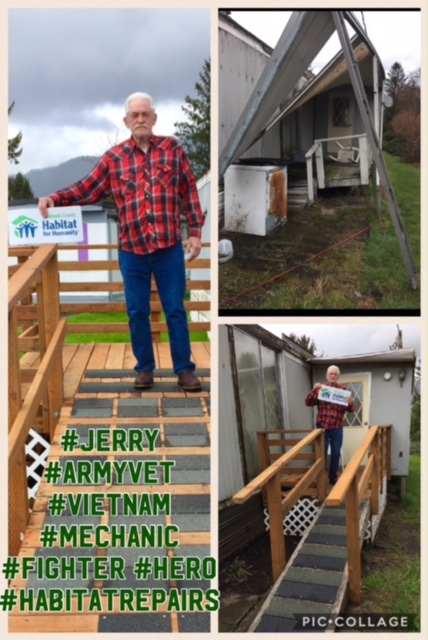 Ramps & Rails loans are paid back to Habitat for the cost of materials and labor. These payments are structured to be affordable for families and there is no interest charged! Many times the total cost can be lower if we are able to get materials donated and or get volunteer labor.
Volunteer Sign up!
Become a Ramps & Rails Sponsor
We are seeking sponsors who want to support our Ramps & Rails program to ensure that seniors, people experiencing disabilities, and veterans can live safely in their homes.
Sponsorship levels include:
$1,500 Ramp Sponsor
$500 Rails Sponsor
$100 Hardware Sponsor
Make a sponsorship payment online at tillamookhabitat.org or send a check to Tillamook County Habitat for Humanity at P.O. Box 988 Tillamook OR 97141.