"Habitat has allowed us to build our own home, with our family, for our family. It would not have been possible financially without the help of Habitat and all the volunteers. Along with learning new skills along the way! We are extremely blessed to have a house to call our home that we built with all of our friends, new and old."
Jessica, Homeowner since 2015
Every helping hand makes a difference. Join us in our work to create decent, affordable housing in Tillamook County.
Register to Volunteer
Tillamook County Habitat ReStore provides the community with discounted building material, household items and landscaping supplies. The sales from our ReStore fund our homebuilding.
Shop, Volunteer or Donate!
Find Out more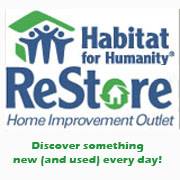 BOARD OF DIRECTORS MEETING
There will be a scheduled Board of Directors Meeting every last Thursday of the month from 4:00pm – 5:30pm.
For more information about joining the Board of Directors, please contact us at:
Tillamook County Habitat News