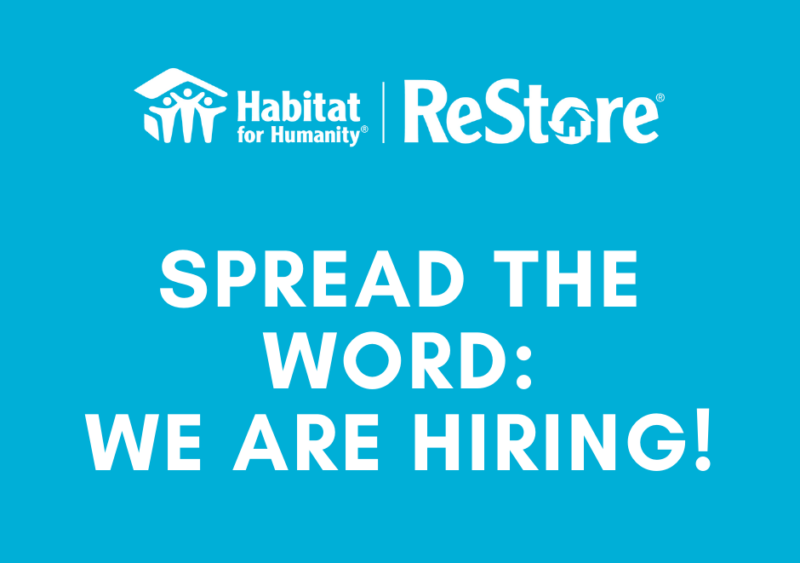 The Tillamook County Habitat for Humanity Board of Directors is currently in search for their next Financial Administrative Assistant. They are looking for a visionary leader who puts into daily practice our shared dedication to the Habitat's mission and values. Someone ready to help write the next chapter of the Habitat story.
Please submit your resume and cover letter to be considered for this incredible opportunity. For more information, or to submit your resume and cover letter, please reach out to [email protected].
Job Description
Under the general direction of the Executive Director, the Financial Administrative Assistant is responsible for making sure revenue is received and posted properly, money of sufficient quantity is in the general checking account, and expenses are paid in a timely manner. The Financial Administrative Assistant will oversee the annual audit, preparing documents pre- and post-audit to support the work of the auditors, as well as working closely with them during the process.  This role supports staff in reporting requirements for grants, homeowner inquiries, board reports and expense reconciliation.
Key Responsibilities
Organizational Budgeting: Work with Leadership team to create and monitor department budgets and provide financial reports to ED and leadership team by department on an ongoing basis. Enter budget into QuickBooks.
Program Budget and Materials Procurement:  Working with the Building Coordinator and Executive Director, develops construction budgets.  Maintains and ensures on-time and on-budget completion of homes.  Helps (as needed) procure construction materials and services through competitive bid process and assists in development of donations of professional labor and in-kind materials. Ensures the proper coding of expenses and approves construction-related expenses.
Grant Assistance & Reporting: Work in conjunction with the Executive Director to create and obtain reports needed for grant applications and reporting. Identify grant opportunities, research and collect needed documentation, prepare and submit grants Keep accurate records of required grant reporting in order to facilitate a successful grant cycle and keep in compliance with funder.
Program Leadership & Development: Work directly with the Executive Director, Construction Coordinator & staff to support the Homeowner Program & Ramps & Rails program in income qualification, eligibility for programs, and Qualified Loan Originator (QLO).
Construction: Partners with Building Coordinator in identifying potential advantageous building practices and material cost savings opportunities & procures construction materials and services through competitive bid process with professional labor as outlined in our procurement policy.  In conjunction with the Building Coordinator and Executive Director, plans and budgets for future construction cycles including suggestions of procuring developable land. Will work with ED to create financial opportunities for increasing housing portfolio as directed by the Strategic Plan.
Obtain and Maintain TCHFH CCB license and TCHFH competent person certification through HFHI.