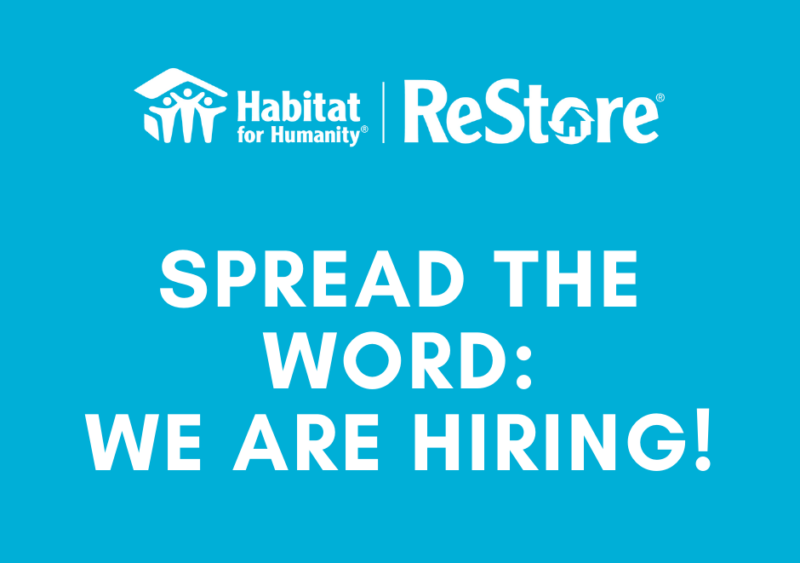 The Tillamook County Habitat for Humanity Board of Directors is currently in search for their next Executive Director. They are looking for a visionary leader who puts into daily practice our shared dedication to the Habitat's mission and values. Someone ready to help write the next chapter of the Habitat story.
Please submit your resume and cover letter by Monday, May 16 at 5pm to be considered for this incredible opportunity. For more information, or to submit your resume and cover letter, please reach out to Habitat President Justin McMahan at [email protected].
Departure Letter From Outgoing Executive Director
Dear Community,
It's never easy to write a departure letter. How do I adequately use words to encapsulate a season that so radically shaped the person I am today? Maybe I can't, but In the end, I figure direct is best. So, the beginning of June, after seven years, my time as Executive Director of Tillamook County Habitat for Humanity will come to an end.
As I approach this transition I'm filled with two things: gratitude and deep certainty. Serving as Executive Director Tillamook County Habitat for Humanity has a joy and a privilege. And, now it is time for a new leader to come carry on this incredible mission of a world where everyone has a decent place to live.
I'm so grateful for all we've accomplished over the past 7 years. Together, we have:
Moved over half a million dollars in grant funding into our community to develop affordable housing
Provided a path to home ownership for 10 adults & their 18 children
Created a Ramps & Rails repair program and server over 40 seniors, people experiencing disabilities and veterans with affordable in home safety modifications
Helped advocate for policy changes at the Local, State and Federal level to create more access to housing
Increased from a staff of three people to a staff of nine people
Conducted financial education classes for over 100 local community members and prospective home buyers
Moved our ReStore to our current location and increased sales by over 196% in a span of 3 years
Helped support housing solutions for over 20 families in Uganda, Nepal,Haiti, Ethiopia, & Bangladesh through our tithe to Habitat
Internationals Global Mission Fund
Cultivated relationships with 1,000's of volunteers who collectively provided over 17,000 hours of volunteer labor towards building homes, community & hope.
Extraordinary staff and Board members, working in partnership with over 100 grantees, donors and 1,000's of volunteers, made this work possible. Collectively, you've fueled our mission through the gifts of your time, labor, engagement, donations, and the pursuit of access to housing for all.
This announcement for many, (including myself) has come seemingly out of the blue. I was not looking for a career change but instead God put an incredible opportunity in front of me that has become my "I can't not." I will be entering into full-time ministry as the Director of Operations for a Christian author & speaker. Feel free to read my full testimony here!
The Tillamook County Habitat for Humanity Board of Directors will be working diligently in the Executive Director search. They'll be looking for a visionary leader who puts into daily practice our shared dedication to the Habitats mission and values.
As we prepare to welcome our new ED together, I have three requests that will help keep up the incredible momentum we've built:
Spread the word far and wide about our ED search!
Make a gift of any size, or-even better-make a monthly recurring gift so the new ED can count on your support year-round.
Stay in touch through social media, or dropping us a line. We want to hear from you.
I can't wait to see the ways in which Tillamook County Habitat for Humanity continues to grow under new leadership. You've given me the tremendous gift of connecting with you through this work over the past seven years, and I'll be forever grateful.
With so much love,
Cami Aufdermauer